DISCOVER A VIBRANT WORLD OF HISTORY AND NATURE
WILD NATURE TRAILS
With Sri Lanka's most popular national park located just beyond our premises, Wilpattu Corridor & Tree House Hotel is first and foremost a haven for avid safari-goers and wildlife enthusiasts. Wilpattu National Park is home to a number of exotic flora and fauna including Sri Lanka's 'big three' – which includes the majestic Sri Lankan elephant, the elusive Sri Lankan leopard, and the charismatic Sloth Bear. Accompanied by our resident Tour Assistant, you will be given first hand insights on our local species and their habitat, on a safari that can be designed for either half a day or a full day, depending only on your thirst for adventure.
Meet the resident Tour Assistant at Wilpattu Corridor & Tree House Hotel, and let them help you rediscover your surroundings. Walk through a nature trail along the hotel premises to observe all the mystical creatures and breath-taking views while you trek the unpaved paths and the scrub forest. During your excursion, your very own Tour Assistant, guide will assist you in discovering a variety of birds and animals. If you are a keen photographer, you will find this is the correct place for your model.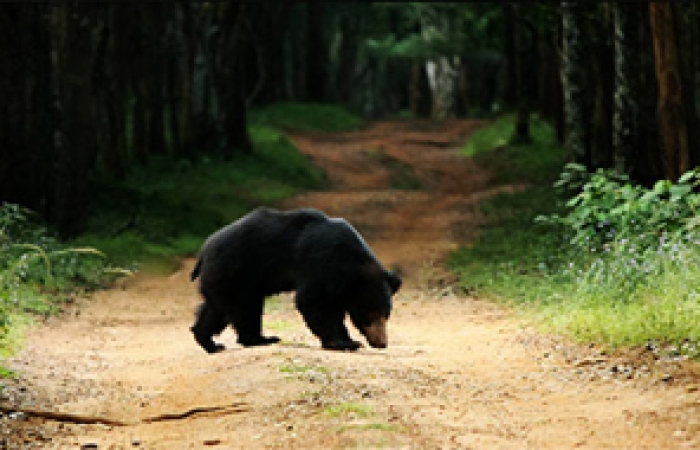 LOCATION
Wilpattu Corridor & Tree House Hotel (HOTEL PREMISES)
RATES
Contact us for rate (2 pax minimum)
DURATION OF EXCURSION
1.5 Hours
TIME OF DEPARTURE
0630 Hours (Morning) 1600 Hours (Evening)
BIRD WATCHING
For a more specialized wildlife experience, our Tour Assistant also curates birding trails in our surrounding regions for enthusiasts who want to catch a glimpse of the several endemic and migratory species that soar through our skies.
The "Villus" and thick forests of Wilpattu National Park play host to around 215 species of birds including 11 endemic and 54 migratory winged creatures. Wetland bird species such as Garganey, Pin tail, Whistling Teal, Spoonbill, White Ibis, Large White Egret, Cattle Egret and Purple Heron as well as many species of Gulls, Terns, Owls, Kites and Eagles also lives in this land harmoniously.
DISTANCE FROM HOTEL APPROX 230 m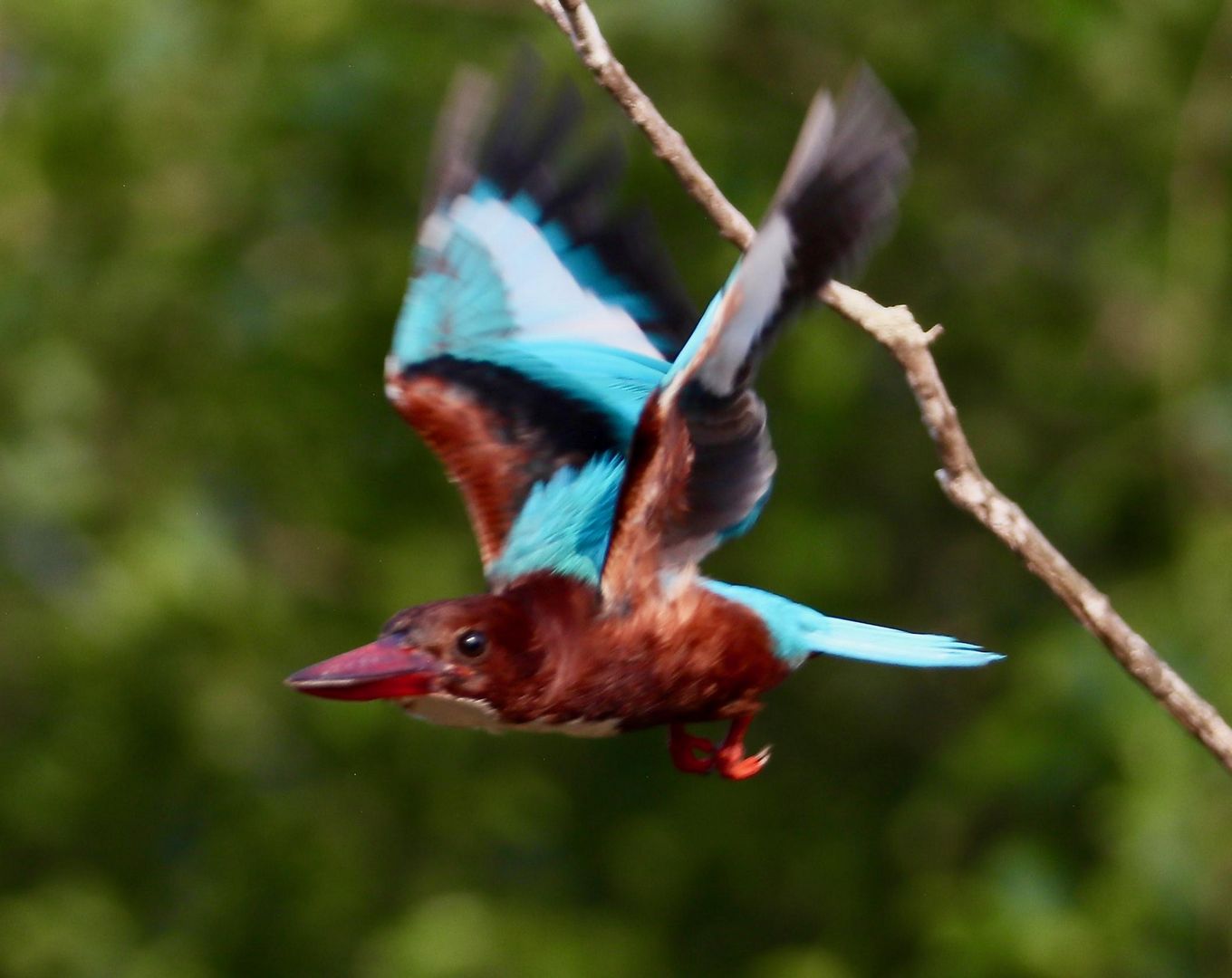 LOCATION
Wilpattu National Park
RATES
2-3 PAX (2 pax minimum) – Contact us for rate
DURATION OF EXCURSION
Minimum 3 Hours
TIME OF DEPARTURE
0530 Hours
LEOPARD WATCHING
Bouncing around the white sand and red clay roads 
of Wilpattu National Park in an open Land Cruiser a jungle verge at the sandy edge of a villu or natural Lake Posing magnificently, a leopard rested stoically on the white villu sand in the shade of the overhanging jungle, viewing his territory. There are well over 31 species of mammals that have been identified at Wilpattu National Park and is an excellent location to view several species. This includes the leopard (Panthera pardus kotiya), which is the top predator of Sri Lankan wilderness. With luck, you will be able to spot leopards surrounding in their natural habitat. Galge Viharaya, Kok Motte, Marawila, Maradanmaduwa, Pannikkar Villu, Percy Bendi Wewa, Thambi Oluwa, Weli Ela and at the Park entrance are few of the famous spots where you can click a shot of your most loved model – Leopard! "Natta" belongs to an era of habituated leopards in Wilpattu national park, all born post war, and relatively comfortable around vehicles. On a quiet day "Natta" appears out of nowhere and performs is one such example, where you can hold the breath and let that adrenalin rush through your veins.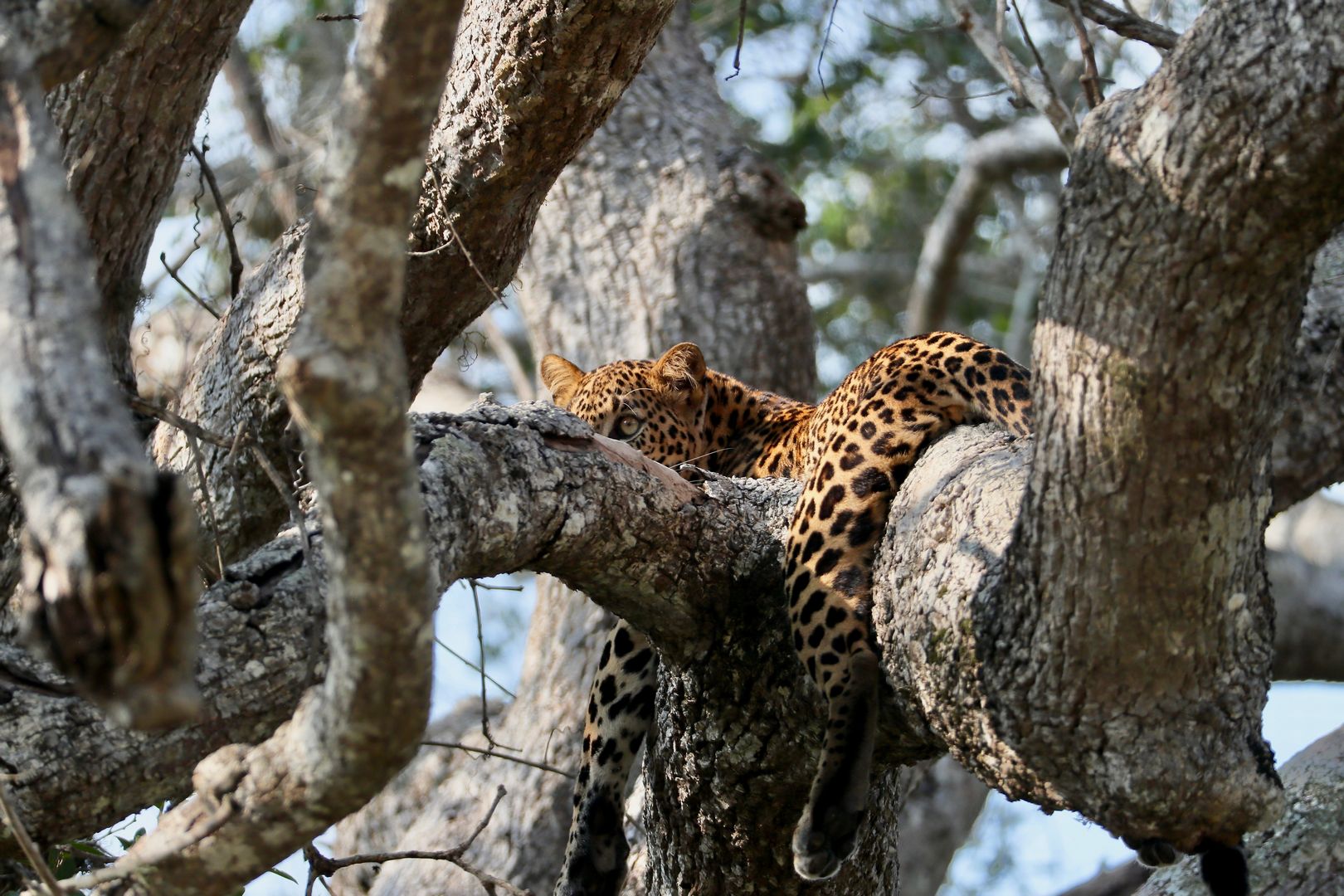 LOCATION
Wilpattu National Park
RATES
2-3 PAX (2 pax minimum) – Contact us for rate
DURATION OF EXCURSION
Full Day or Half A Day
TIME OF DEPARTURE
0530 Hours (Morning) / 1500 Hours (Evening)
4 X 4 SAFARI
A Luxury 4x4 jeep can be arranged through Wilpattu Corridor & Tree House Hotel's travel desk, if you are a keen photographer or would like to try your hand at wildlife photography, Jeeps provides you the vantage positions to record the shot you dreamed for. One of our in-house Tour Assistants will play guide, accompanying you to the park. You will discover not only the illusive leopard but also be witness to the call of the wild. Full day safaris with packed picnic baskets can be arranged on request. Talk to us and we'll bring the wilderness closer to you.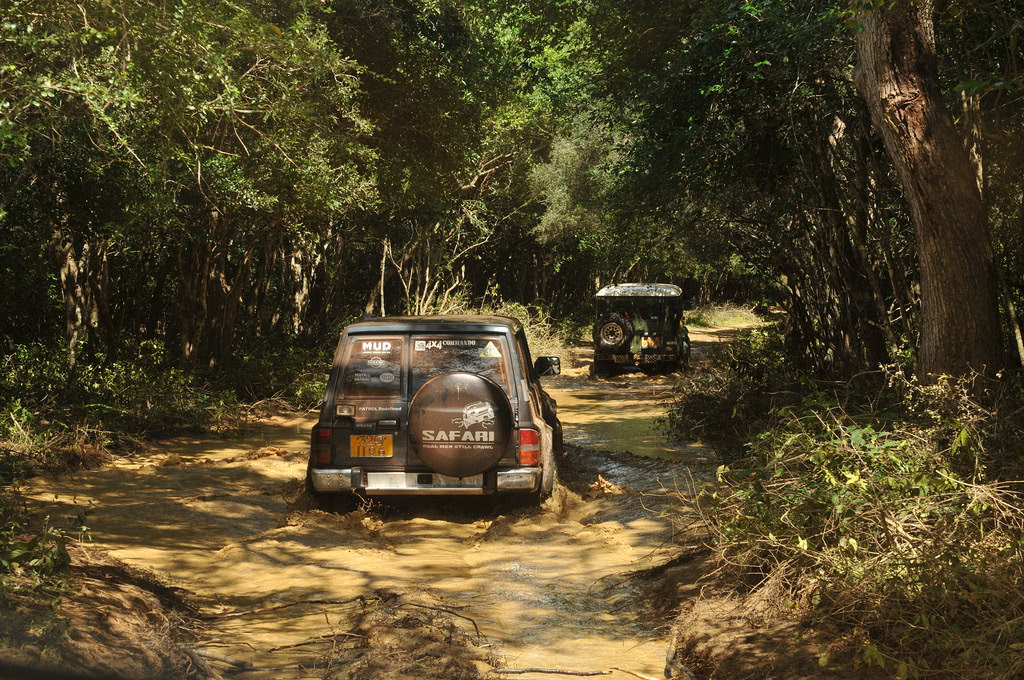 LOCATION
Wilpattu National Park
RATES
2-3 PAX (2 pax minimum) – Contact us for rate
DURATION OF EXCURSION
Minimum 3 Hours
TIME OF DEPARTURE
0530 Hours (Morning) / 1500 Hours (Evening)
VILLAGE TOUR AND A TRADITIONAL PICNIC BREAKFAST/LUNCH IN A CHENA
The Wilpattu Corridor & Tree House Hotel is located amidst a rural village and its boundary has several hundred Chena cultivators, and milk farmers making a living. The craftiest…predator, the leopard, often flicks young cattle while the biggest mammal broke into the Chena to destroy the plantation more than in search of food, and thus revenge attacks by farmers often create conflict. We will take you to meet this farmers to experience their morning chores, looking after his crops, caring it fixing a broken fence or may be milking the cattle, and enjoy the time spent in the rural setting. If you wish to have your breakfast or lunch in the traditional way as an "Ambula" by the side of cultivation we are more than happy to prepare a picnic basket of traditional "Ambula" to eat on lotus leaves, and wash it down with herbal tea and kithul juggery.

DISTANCE FROM HOTEL APPROX 7 - 10 km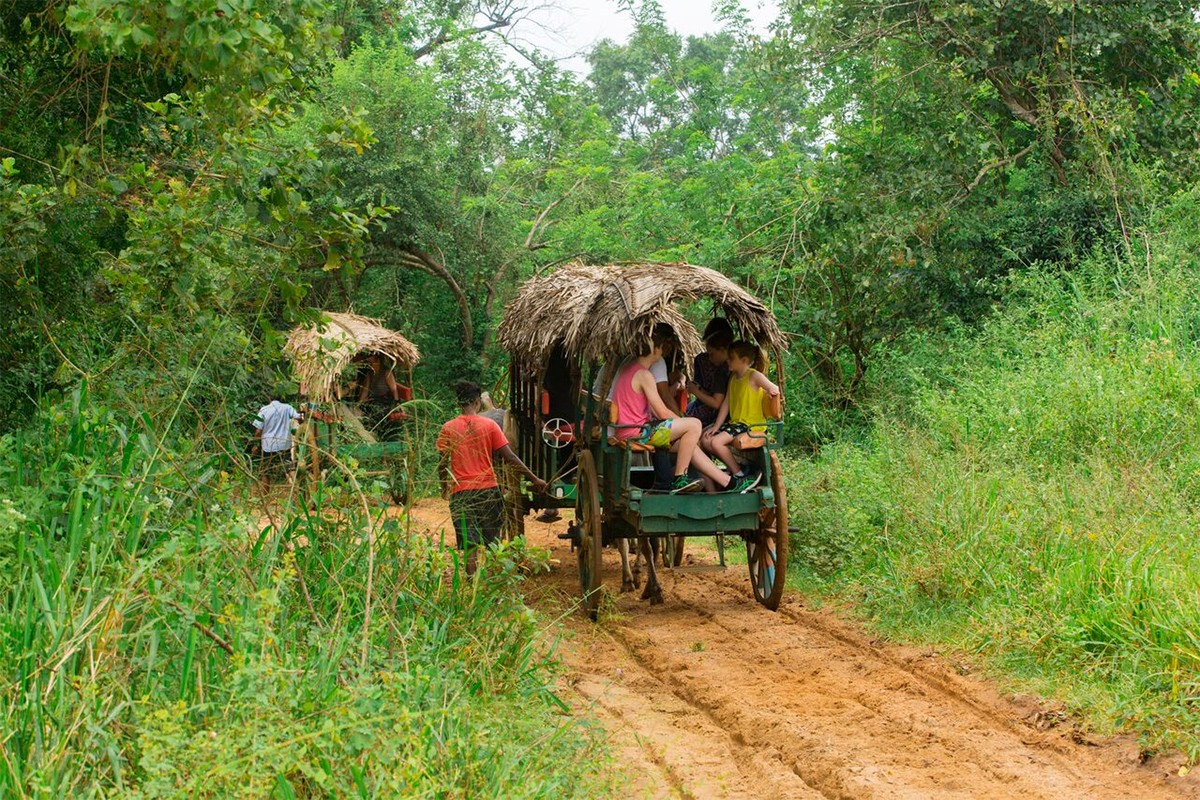 RATES
2-3 PAX (2 pax minimum) – Contact us for rate
DURATION OF EXCURSION
Minimum 3 Hours
TIME OF DEPARTURE
0630 Hours (Morning)